Discover How The Wealthy Generate Passive Income Playing Real Life Monopoly
Plus : Join them and get constant streams of cash flow earning 20% or more per year…
…Even If You Know Nothing About Finance
Dear Friend,
Do you know how to play Monopoly? If so, I can show you a real-life game that is as easy to play, and that generates real cash, not multicolored fake paper notes.
If you are thinking of acquiring several streams of truly passive income, making asymmetric profits while at the same time increasing your financial IQ, this may be of interest to you.
To win at the game of Monopoly, assets are the key. It's no different in life.
When you first start playing, what do you do every time you land on a square that no one else has bought?
You buy it. You accumulate assets.
That is what wealthy individuals do – they accumulate assets that yield passive income down the road.
Financial educator and billionaire Robert Kyiosaki has famously stated, "Assets put money in your pocket."
In a Monopoly-like manner, but in real life, you can acquire cash-generating assets that put money in your pocket…
…Day in, day out.
And I'm just about to show you how you can do the same and join the game even if  :
You know nothing about finance or asset management
You have little time available to look after your investment portfolio
You don't have much savings
Are you planning to retire early ?
Or perhaps would you like to savor your best years with the kids and enjoy the great outdoors ?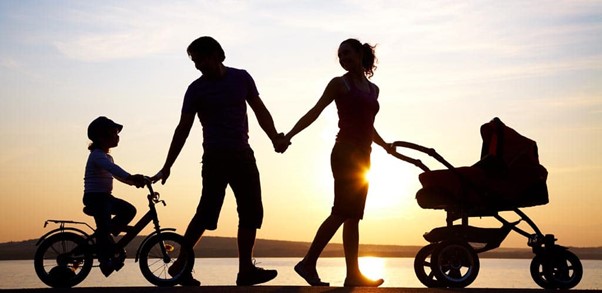 Or have more money to travel the world ?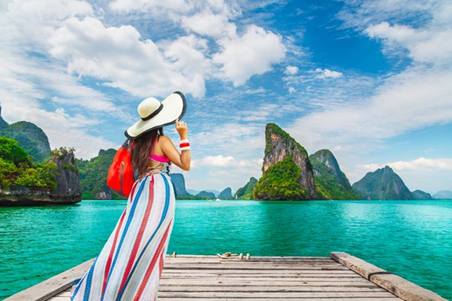 Or you're just tired and want to have more time to live life outside of work ?
Give me just 3 minutes of your time and I will show you how you can profit from my secret recipe for easily turning real-life assets into cash flow generating machines.
But….
First of all, I want to make it clear that I am not here to sell you a training course or anything with the promise that you'll be rich in 3 weeks.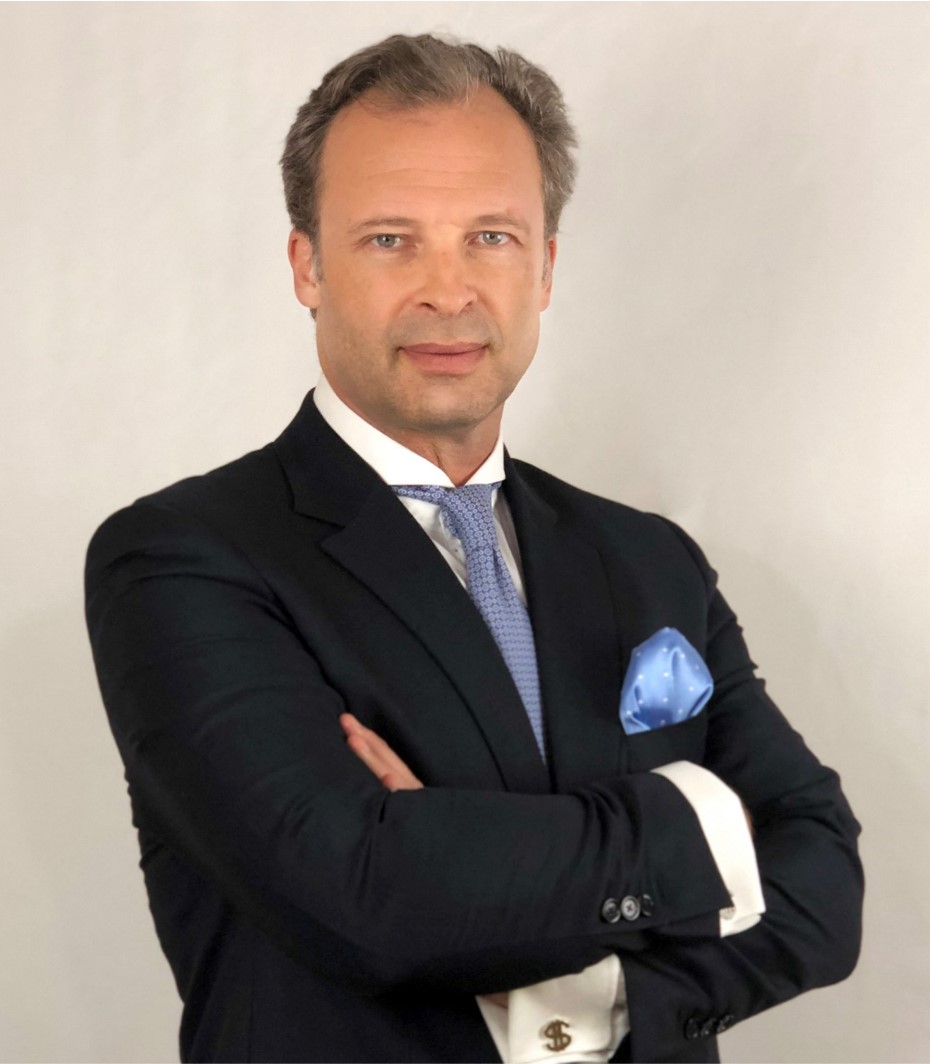 My name is João de Saldanha.
I'm a graduate of the Glion Institute of Higher Education, in Montreux, Switzerland, where I specialized in Hotel, Tourism and Financial Analysis Management.
I started as a junior manager and went all the way up to senior positions in the luxury hospitality industry…
I loved it initially and I dedicated my time and energy to blossom in this fast-paced environment….
But over the years it wore me out …
In the end, It was pretty tough, people's work ethics were declining, and I was getting tired of the BS, honestly.
So, I left and became an entrepreneur. I launched two business ventures…
Which I ended up closing down…
Some may say that they were failures but I don't think so.
The knowledge I gained was invaluable. I came to live and breathe business!
From the money I made with the last business, I was able to join a private club of business angels…
I embraced the world of Venture Capitalism and Private Equity…
I became deeply involved in the club. I was so committed and enthusiastic that, after only a couple of years, I was offered a position as a partner (basically I was part of the team that was calling the shots).
I never looked back…
For the past 10 years, I have helped tens of people to increase their net worth by over €1,000,000.
Then, I co-founded the INVESTED Private Club. I'm its CEO.
A business club for people who want to develop diversified sources of revenue, improve their financial skills and have access to deals prepared especially for them.
The club offers its members the opportunity to acquire cash flow generating companies that can produce asymmetric gains at the same time.
My core activity is to buy and restructure poorly managed businesses and turn them into cash cows that provide stable streams of dividends to the shareholders.
My favorite activity is to go shopping for companies that are already operating and are earning revenues…
These businesses, sometimes, don't have the best financial numbers. But they are little gems that just need a bit of restructuring… or polishing, so to speak.
I go through their balance sheets, cash flow statements and other financial records to assess their intrinsic value.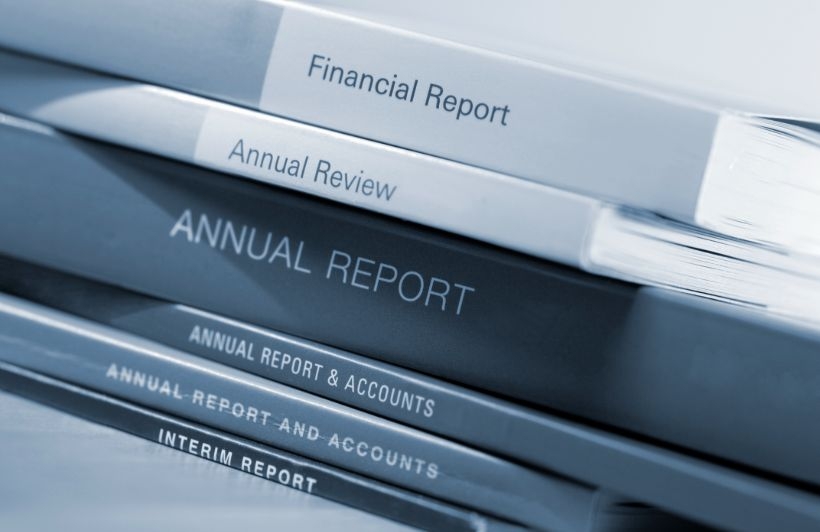 Once I've identified their true potential, I buy them, turn them around and add them to our portfolio.
This is important: I don't just passively invest in a company, I take control, and this is probably the most exciting part.
Since my analysis and actions will have a direct bearing on the company….
But I have to say that it's also very humbling as there are real people with jobs and families in these companies.
So, we have to tread carefully.
Once I've turned them around and profits start flowing, I reallocate some of them in the company…
…So, they can grow further and make even more profits.
The remaining profits are distributed to the shareholders as dividends.
We aim to distribute a minimum of 40% per year in dividends and eventually resell the company after a few years for a hefty profit…
…when it's ripe for a handsome cash-out.
Today I want to give you access to our club and give you the opportunity to get your share in our portfolio of private companies.
But first of all, have a look at what my previous clients and partners have to say.
"I have met João in 2017, when I was in the process of raising money for Skinny Tonic. From day 1, João was very supportive of our business and helped me raise over £300,000 along the years. I had the chance to participate with João in several events, both in the UK and in France. I have been very impressed by João's leadership and organizational skills, his talent for foreign languages and devotion to his team members. I take this opportunity to thank João for all his support. I know he's got what it takes to make his next venture a huge success."
Founder/CEO
Happy Drinks Co.
"Joao and I met during our early fund-raising rounds in 2017 for Rockster, a unique brand producing Superfood for dogs. Being the first company producing and selling a niche product for dogs at a relatively premium priced level, there was also doubt among investors if customers would buy enough of our products to make this a commercially viable company. Besides communicating with some of our investors in a highly professional manner, Joao also had the right intuition on how to communicate with investors to redress their initial doubts. Now Rockster is one of the fastest growing ultra-premium dog food brands and sells its products in 8 European countries and the USA.Joao believed in the company and its product and consistently helped fund-raising and promoting us to his shareholders and investors in every possible language, sometimes switching quicker from English to French, than people's minds could even think. He is a very kind and considerate man with incredible sales and people skills and will make a difference to every company he advises and helps funding and growing."
Co-Founder & Managing Director
The Rockster Limited
"I have known Joao de Saldanha since early-2018. We worked closely together for over two years where he played a central role in assisting my company, TECS Group plc in raising successive rounds of seed and growth capital. Joao took the time to understand our capital raising requirements and we worked extremely effectively together. He is a strong communicator, a detail-oriented individual and he possesses a deep understanding of venture investing and early-stage companies."
"I have known João for most of my life, however we had never worked together until 2017, when I first invested in a project he introduced me to. Since then, João has always gone the extra mile to provide me with valuable updates on my investment.At all times João operates in an open and honest way and clients hold him in high regard.
João is respected by me and many other professionals. His excellent reputation is well deserved."
Francisco Xavier de Melo e Castro Pinto Soares
Today, Join A Little Known Market That Grows At 20% Per Year
There are assets (companies) out there that offer these sorts of returns to savvy, educated and sophisticated investors.
These sophisticated investors play Monopoly, but for real.
They are accumulating assets that yield passive income down the road.
Once they've "juiced" these assets hard enough and when they are ripe for selling, they will cash in handsome profits.
They will acquire more assets with the windfalls and so on and on …
That's how they stay on top of "the food chain."
But these assets cannot be found in the public space. You have to be invited to the private investment game table. The Monopoly type of table.
These types of opportunities are usually only accessible to high-net-worth individuals, family offices or corporate entities.
These assets are acquired, restructured, and managed by private equity funds. You may or may not have heard of them before.
If you haven't, don't worry, it's almost normal. The mainstream media don't talk too much about them, on purpose …
They are highly discreet because they are highly profitable.
Just look at the statistics:
In 2021 these small European Private Equity firms yielded an average of 22% return (1).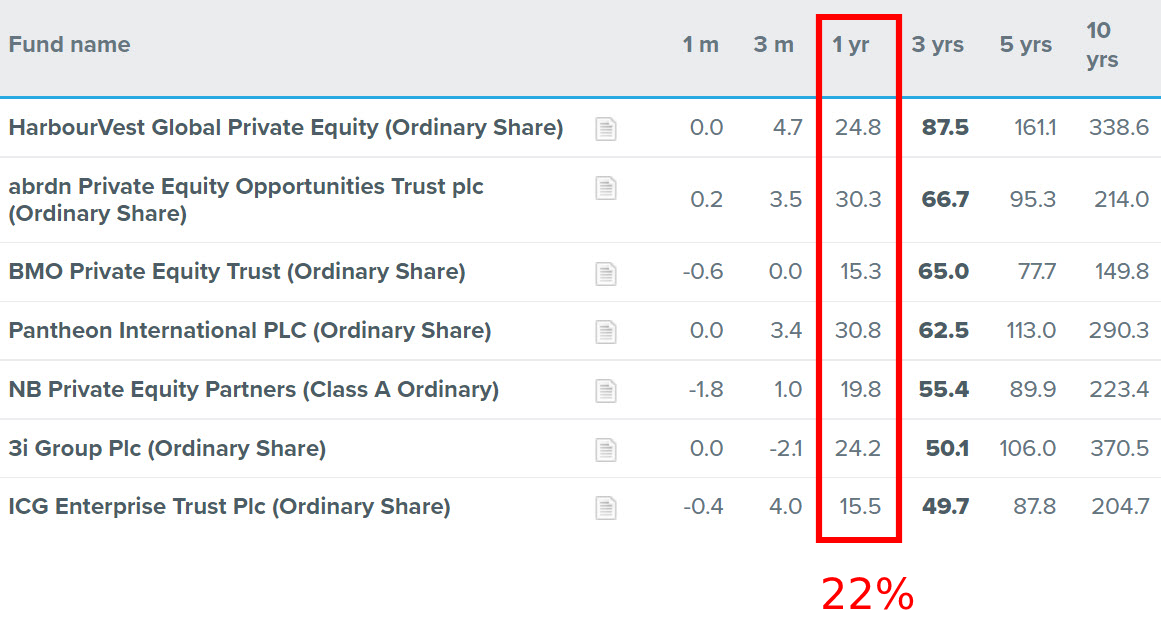 Anyone who is a private shareholder in these juicy ventures will double his money in 3 years and half approximately with little effort if any.
This March 2022 report from McKinsey, the consultancy firm, is pointing to an unprecedented level of profits in the private equity market. (2)
"Private markets rally to new heights. After a year of pandemic-driven turbulence that suppressed fundraising and deal activity, private markets rebounded across the board. Fundraising was up by nearly 20 percent year over year to reach a record of almost $1.2 trillion. Dealmakers were busier than ever, deploying $3.5 trillion across asset classes; and assets under management (AUM) grew to an all-time high of $9.8 trillion as of July, up from $7.4 trillion the year before."
The data also shows that the best-performing assets (cash generating) are found in private equity.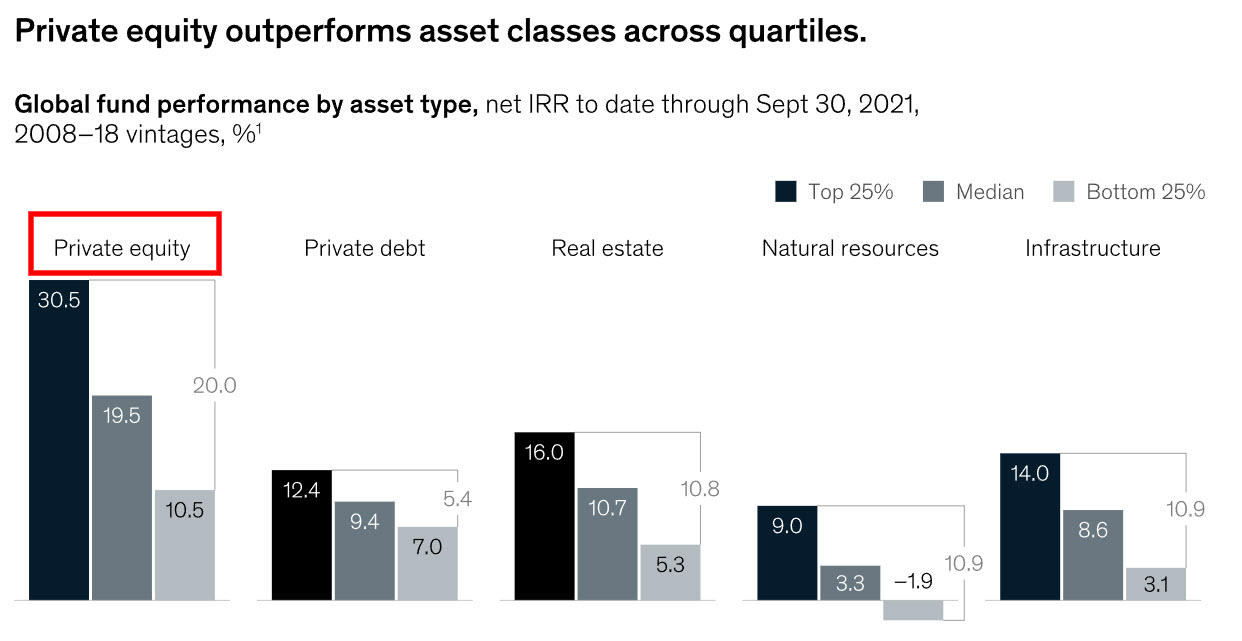 Big money is going mostly to private equity and it's growing at a rate of 20% per year.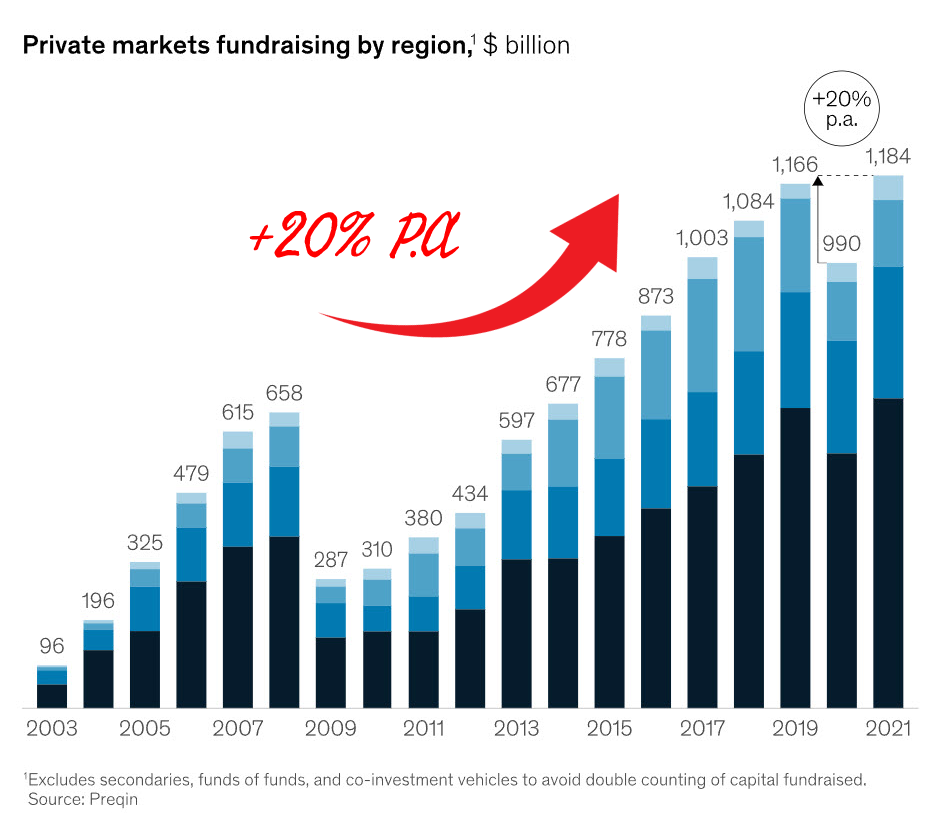 The only problem is that the absolute minimum investment in private equity funds is 250,000 Euros.
They don't want the layman to have access to privileged information and privileged wealth.
But this is about to change…
Join The Private Equity Game Table And Let Me Offer You Shares for FREE
What If you could join the game table and get company shares for free ?
I have cherry-picked and bought several businesses that are going through restructuring right now…
And I'm in the final stages of acquiring another two.
I am relocating their headquarters to Gibraltar, so we can optimize the tax regime on dividends and capital gains.
I want you to join our club so you can also benefit from this venture.
If you join us, I will give you shares for free in these companies.
You might be thinking right now "what is the trick?" while at the same time rolling over your eyes.
As you know, the financial industry is heavily regulated, firstly for your protection and that is a good thing.
At the moment, I don't have the license to sell you financial products…
… But I'm authorized to give you company shares, for free.
So, you might be asking yourself, "How do you get investment funds if you're not selling shares?"
Very simple : We use the structure of an investment club.
It is the simplest way, for anyone, to participate.
As you join  the club, for a small membership fee, you automatically become a shareholder.
Not only will you straight away become part owner of existing companies but you will join a community of like-minded people.
You will be able to share ideas, opinions and learn the great skills of acquiring companies for "cents on the dollar," turning them into cash cows and reselling them for big profits.
I will teach you all the tricks and best practices of the secretive private equity world.
You will be shadowing me, look over my shoulder and watch each and every move I make.
I follow a simple and logical framework and you will quickly understand how to apply it in the real world.
As you access this new world of possibilities, and understand how I play the game, you may want to start playing Monopoly for real, on your own or with other members of the club.
But you don't have to…
It will be for you to decide if you simply want to relax and enjoy the ride or become an active member of the community.
In all cases, you will get a precious financial education.
Knowledge is power. It's an investment in yourself, you owe it to you after all…
Click on the link below and register for the free webinar on XXXX to learn all about it:

Look Inside Our Private Club
Look at the table below.  It shows the financial projections we made for one of our assets (company):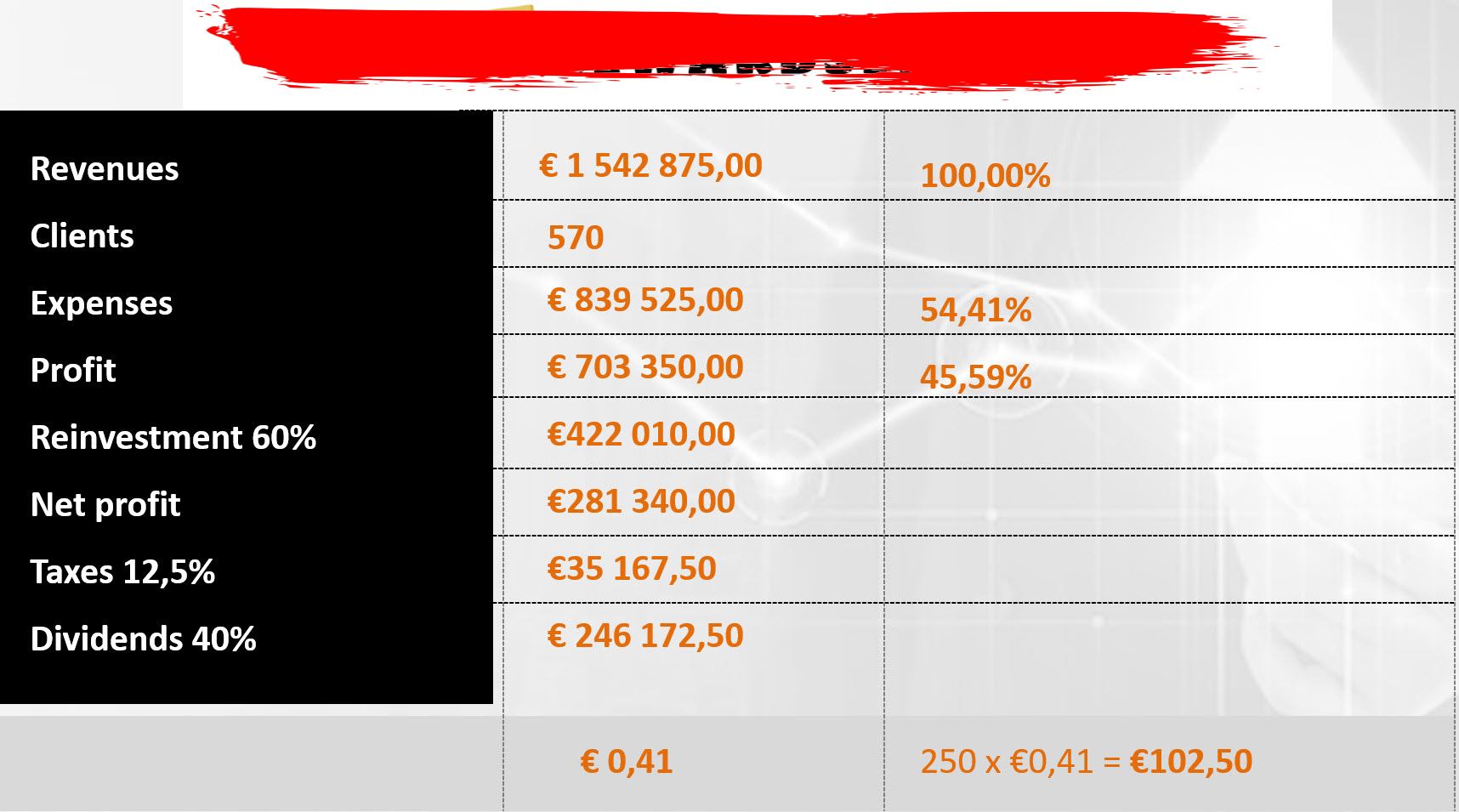 It recently entered our portfolio. When we acquired it, it was bleeding money and the management didn't know what to do in order to stop it.
I have done extensive review of its operating costs, profit margins, marketing strategy and branding.
Our team is turning it around as you are reading these lines…
We are projecting to distribute 40% dividends, paid at regular intervals, to our existing shareholders in the next 18 months.
I am applying my secret recipe, which I call I.R.M.A.S, to turn it around.
It's a simple 5-step framework that I have developed, tried, market adjusted and battle tested over the years I have worked in the Private Equity and Venture Capitalist industries.
It took me years to find this ready-made for you, straight out of the box solution…
… And I want you to access it and experience its power.
But more of this later on…
I also wanted to show you the next company that we are absolutely excited about. We see huge potential in it and are in the process of acquiring it.
For the respect of the employees (and our existing club members,) I have to keep some level of confidentiality…
So, I won't tell you its name just yet.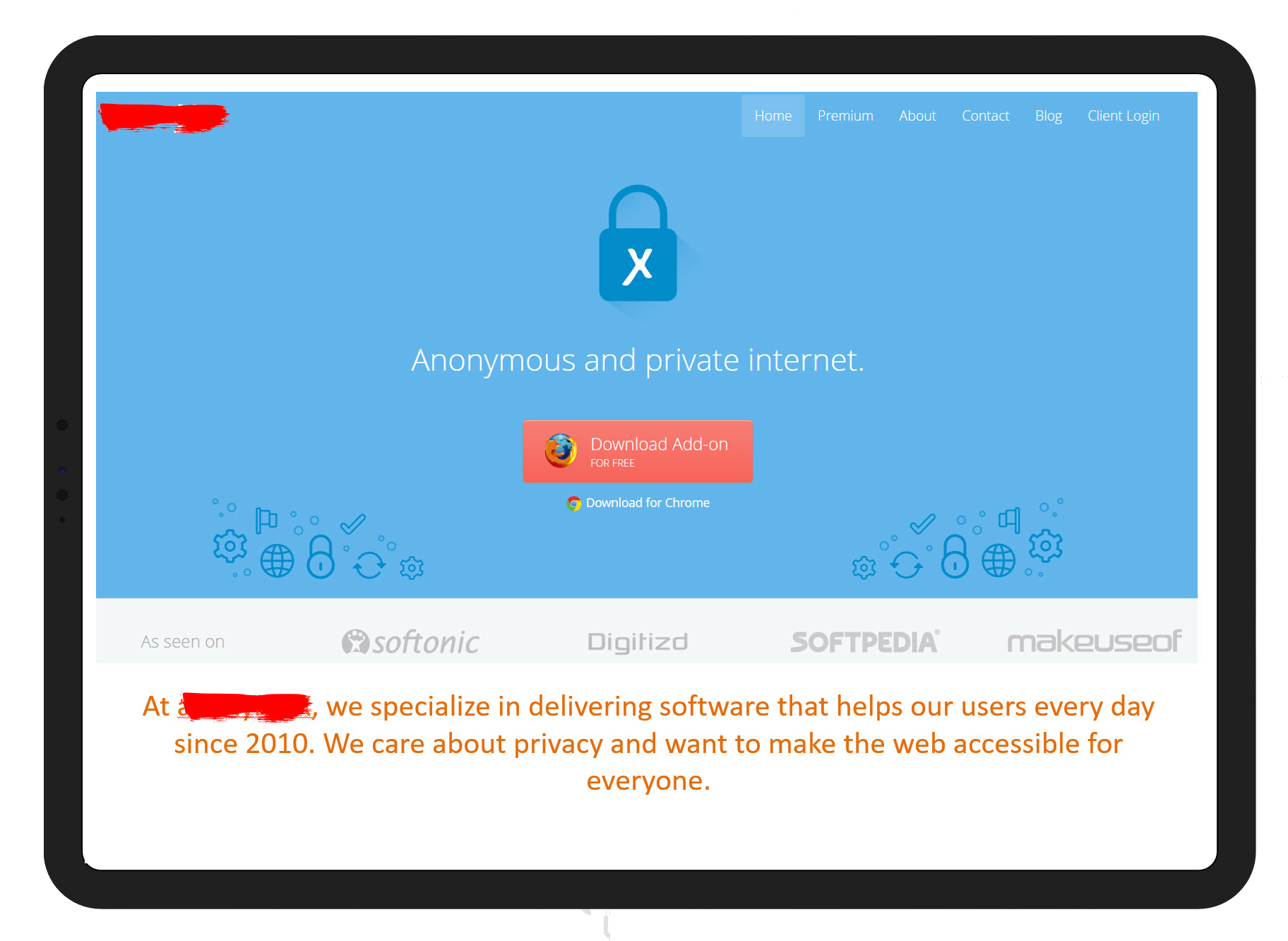 This online business develops internet privacy software.
It is at the forefront of the battle that is raging between the big corporate entities, intelligence agencies and you:  the target, the internet user.
To these behemoths, your data is a goldmine and you are giving it to them for FREE when you are browsing the Internet.
You may be aware that "if it's free, you are the product!"
This is exactly why Facebook's front page was stating a few years ago: 'It's free and always will be.'
Actually, we don't feel it's right…
Well, now, internet users can stop being spied upon, thanks to the product this business is providing.
We are looking to buy it for cents on the dollar and turn it into a cash cow.
Oh …And I almost forgot to talk about our latest asset….
This online business makes bags for families with babies on the move.
These bags are designed to easily organize all the objects one might need for their babies:
Nappies, baby bottles, wipes, etc.
They are a marvel of ingeniousness, look at their Amazon reviews: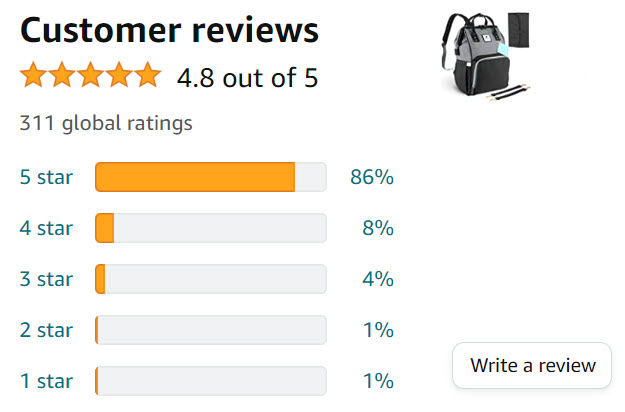 And here's what its customers have to say:


We are absolutely excited about this company.
We bought it at a fair price and we are already seeing a lot of potential in it.
The INVESTED Club community agrees that a lot of value is just about to be unleashed from this asset.
How You Want To Play The Long Game Is Entirely Up To You
I have shown you how we operate in the Private Equity world and I understand that it may not be for everyone…
You can ignore what you just saw and decide to go your own way…
You can decide to enroll into an online degree in finance…
You might graduate in 4 years from now (studying at nights and weekends) …
And land a job as a junior analyst in a big corporation with a salary of 2 240 € per month.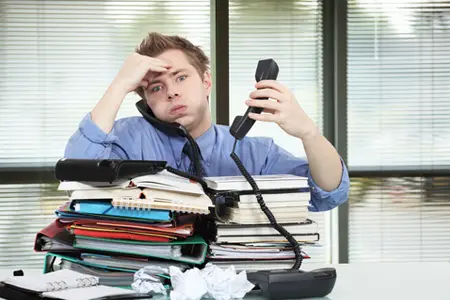 If dedicated enough, you will become a partner in 10 years and reap the rewards of all your hard work and dedication.
Or you could decide to open a share-trading account with a broker.
This could be profitable but how long will it take for you to master the art?
Knowing that 95% of all traders lose money, what are your odds of making a profit? 5% if that?
5% of traders break even, should you be part of them, will you make enough to sustain the lifestyle you wish to enjoy?
Spending most of your day stressing out about potential losses?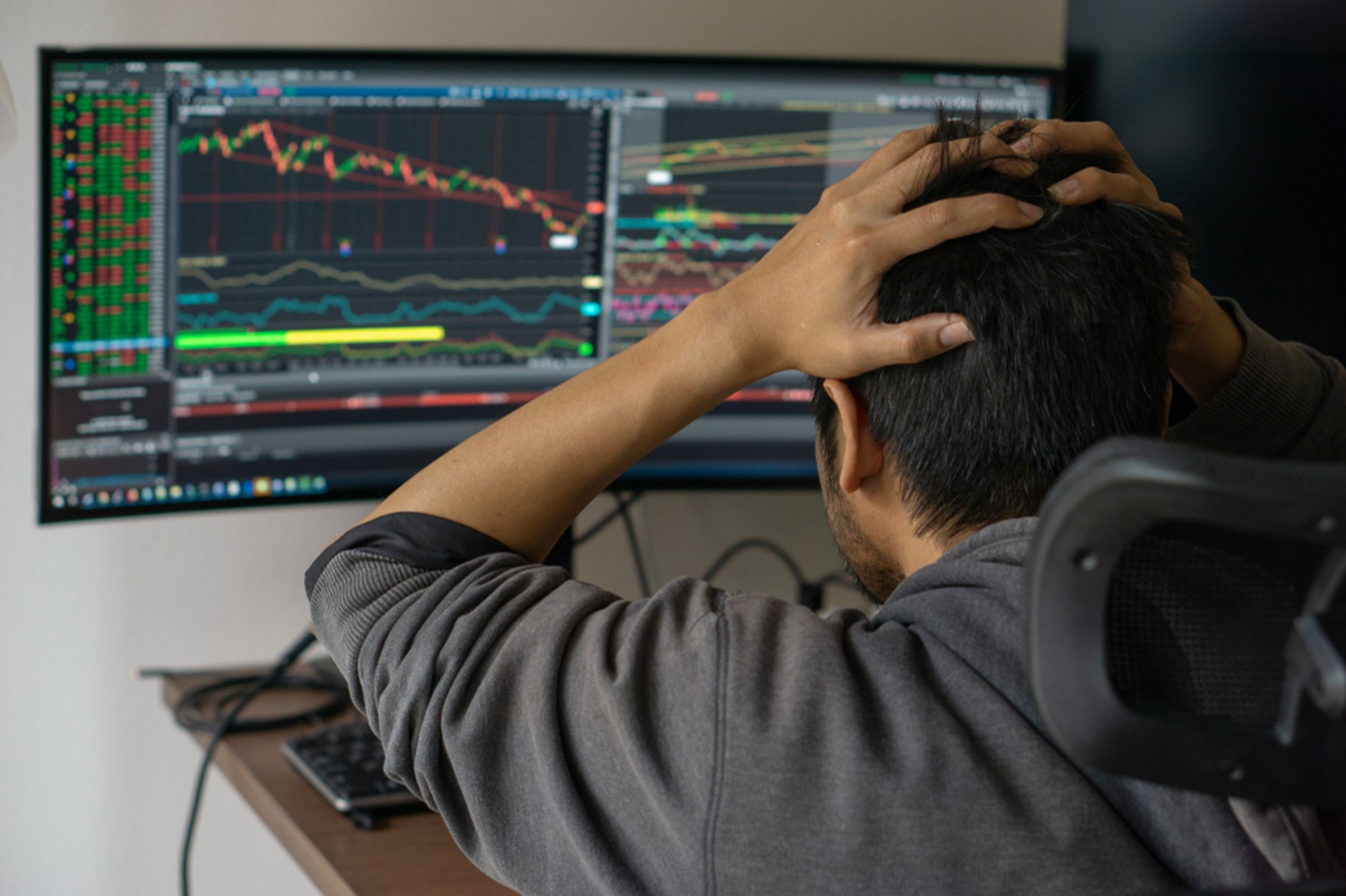 Unless you're foolish enough to "invest" in life insurance funds and put your money decisions in other peoples' hands.
Maybe you'd rather save 15% of your income into measly saving accounts that pay up to 1.55% per year ! (3)
Or perhaps you would like to bury your head in the sand? And let the inflation reaper steal your savings?
The Inflation Reaper That Steals Your Savings
As you probably know, inflation is hitting record highs, to levels never seen in the past 41 years.
As per Eurostat, the inflation has risen to 8.6 % in the Eurozone during the last 12 months .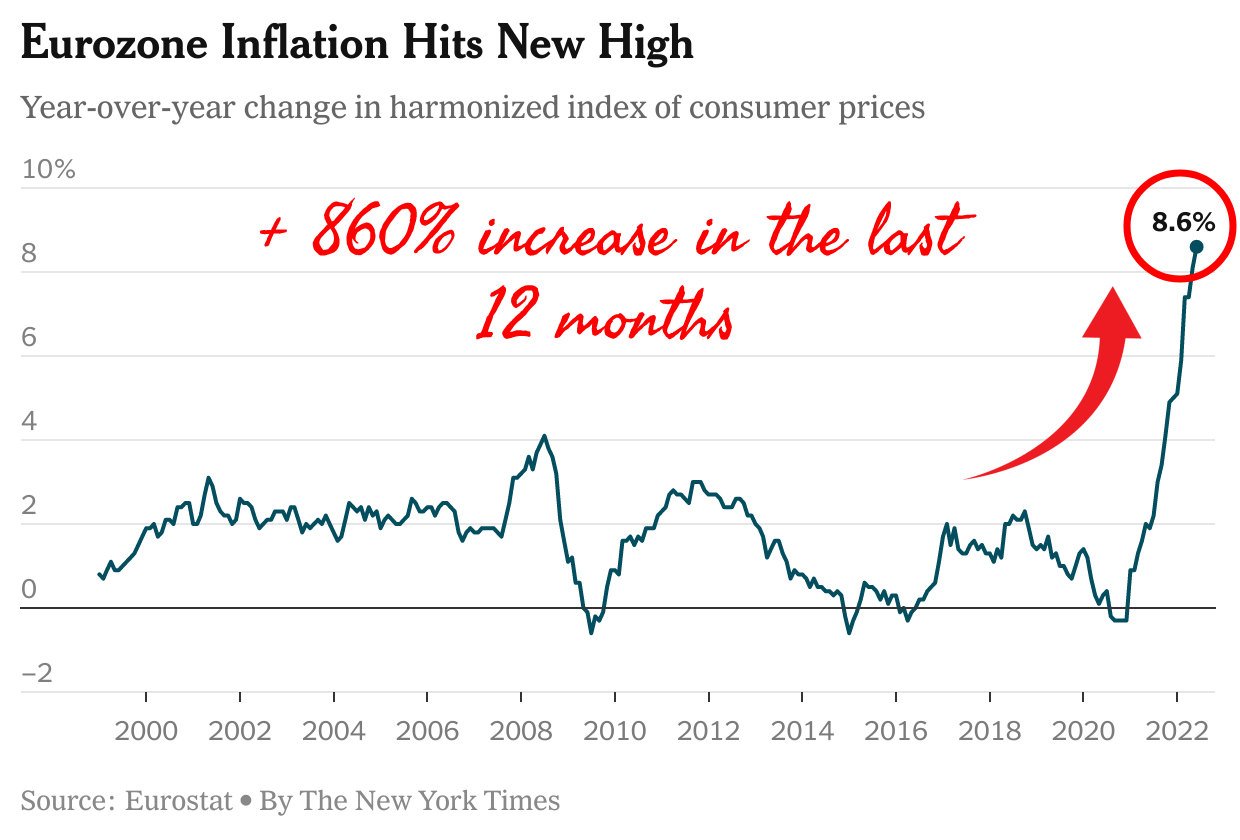 From its base level of a year ago, the inflation rate rose up by 860% in the last 12 months.
It's even worse in the UK. It has shot up to 9.4% in July 2022. An increase of 840% in the last 12 months. (4)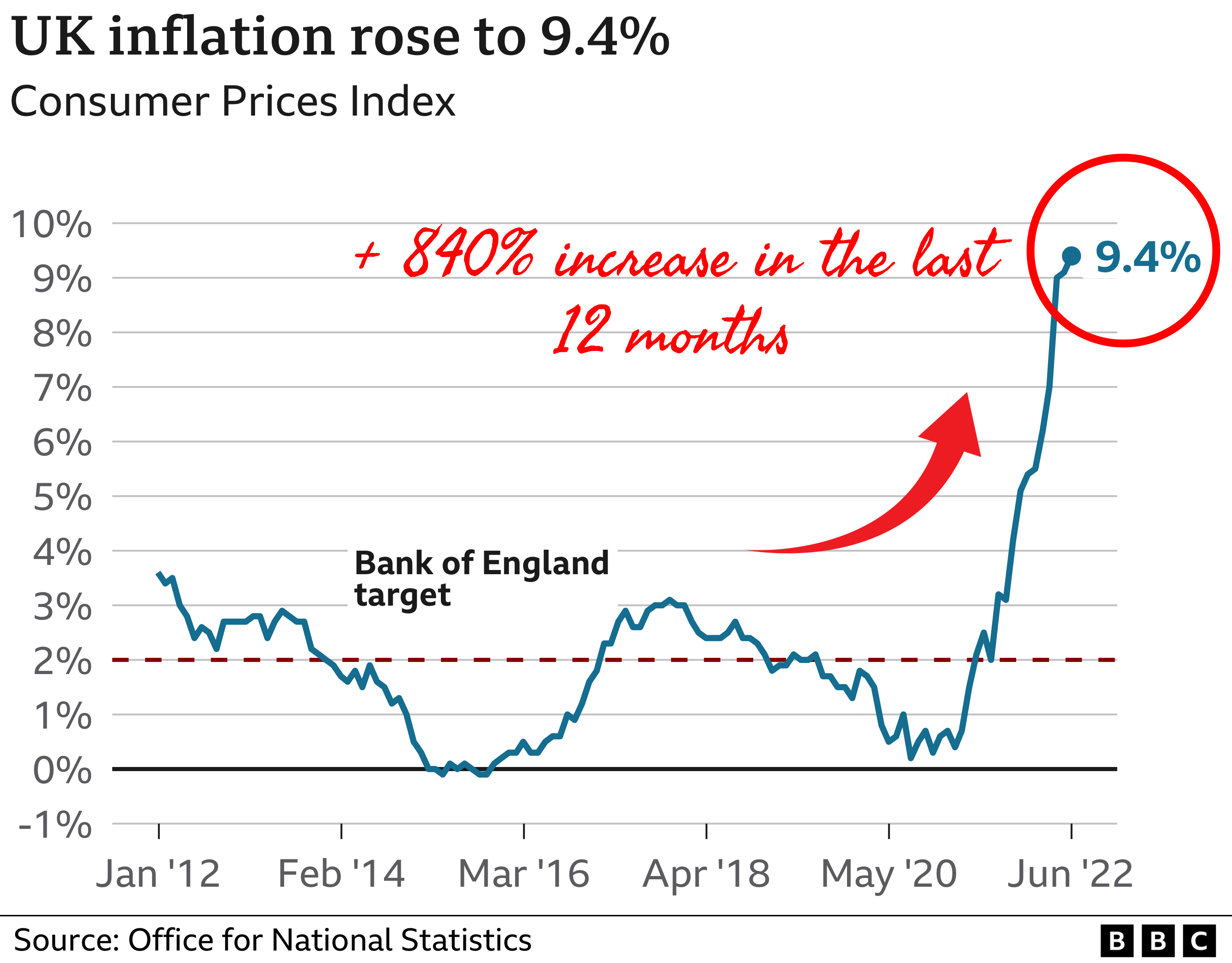 And it's expected to get worse, much worse…
At this rate, the money you put into your savings account is losing 7% per year.
Your savings are turning into melting ice cubes: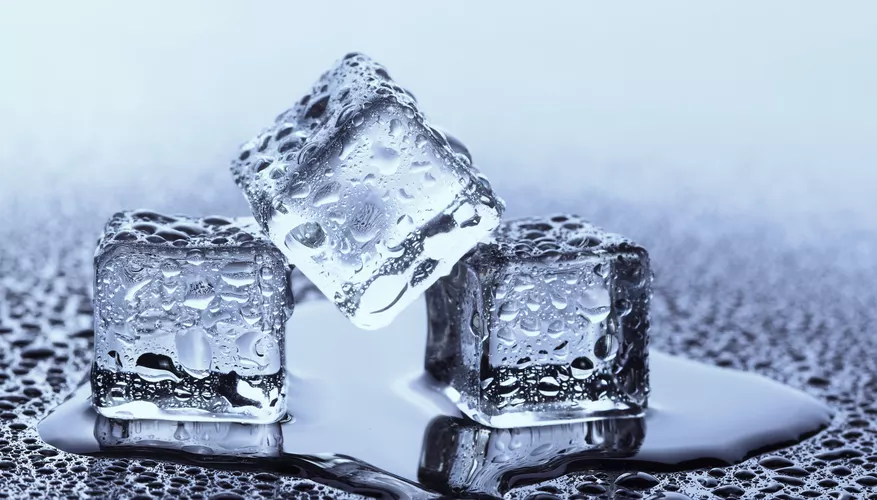 If it carries on like that, your hard-earned cash will have almost completely disappeared in 10 years.
Inflation is the silent reaper that steals your savings.
And it has even more vicious effects on your lifestyle. Without realizing it, you are earning less than last year…
…Real wages in the UK went down by 8% in the last 12 months and data is suggesting that other European countries are experiencing the same trend. (5)
A second 2022 report from McKinsey is pointing to compelling data about your real wages: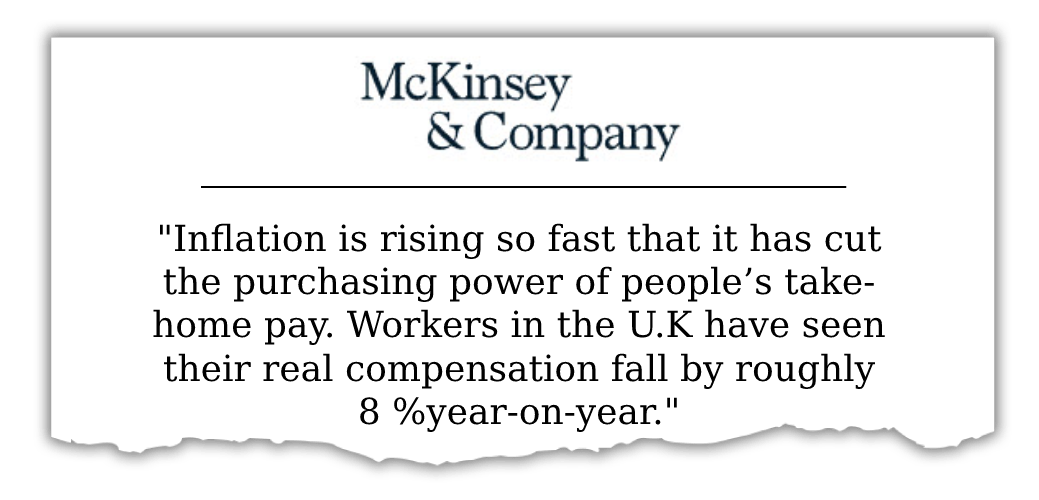 If it wasn't bad enough, after 2 years of pandemic and global supply chain disruption, Putin decided to wage war on Ukraine…
…Thus, disrupting the supply of gas and oil to Europe and skyrocketing energy prices.
Where will this take us next? 
As per a recent Bloomberg article, Governments across Europe are seriously considering restricting electricity and gas supply for the next winter. (6)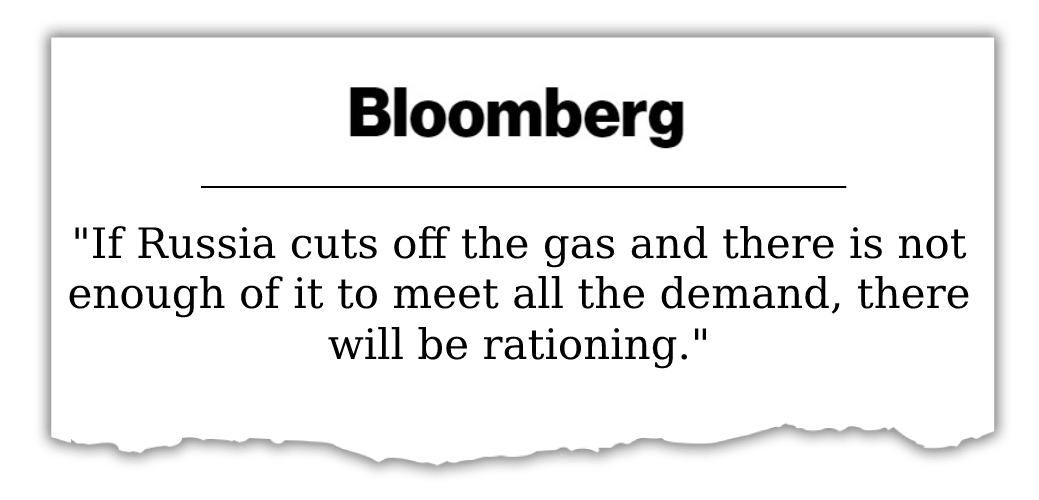 And more bad news is coming our way…
Benchmark German power for next year rose as much as 6.6% to a record 455 euros a megawatt-hour on the European Energy Exchange AG. The French contract was up as much as 7.8%, rising to 622 euros a megawatt-hour.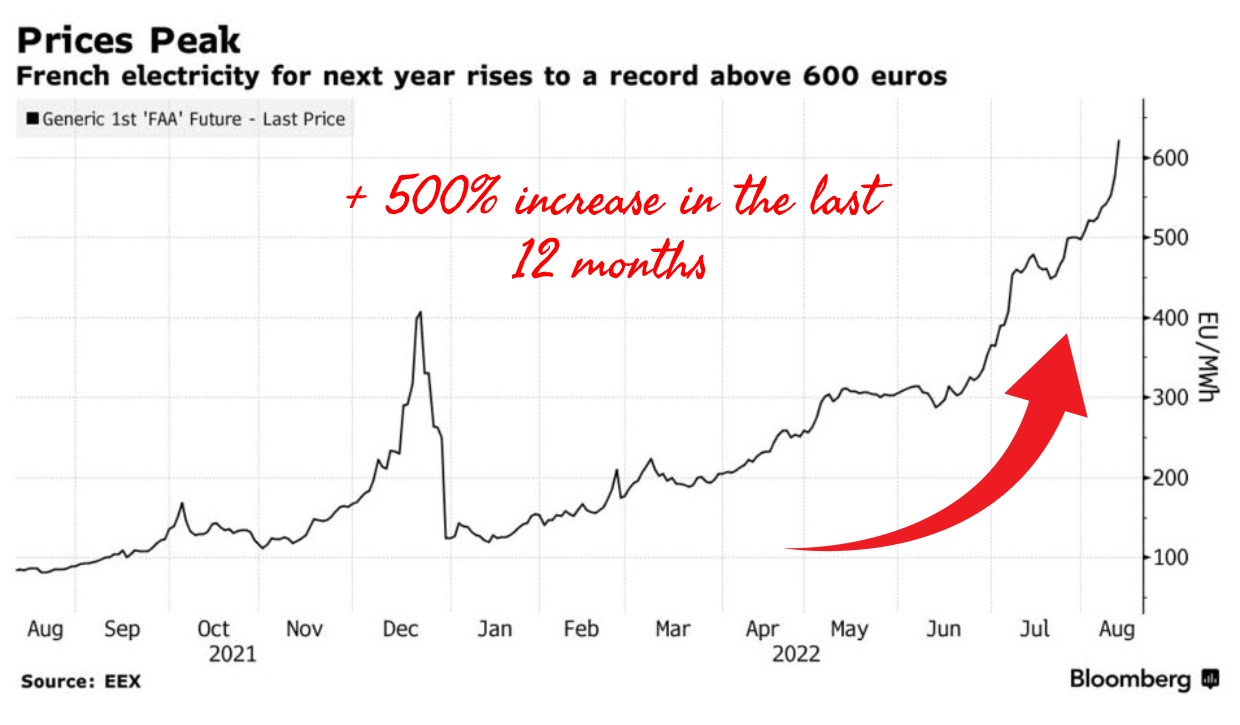 Will It Take A Miracle For You To Retire Securely ?
With today's financial headwinds, how much nest egg do you need to support your lifestyle and retire securely?
You can't get freedom early enough with what the market offers you right now to fully benefit from your years of effort.
And…
Governments will never have enough of your money…
After taxing your income to the hilt …
After letting inflation go rampant so they can stealthily take away your hard-earned cash…
They are now planning to go after your pension.
Last year, the British government was planning to dig into British pension contributions to help finance the COVID pandemic: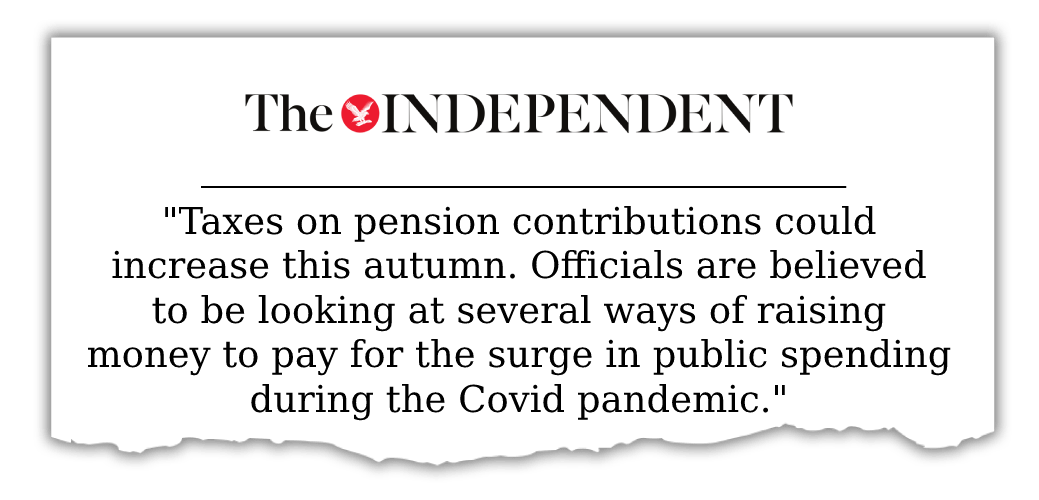 Other European governments are thinking about doing the same.
Also, in 2021, the Aging Report from the European commission published a comprehensive analysis that painted a bleak future for most pension systems across Europe.(7)
Mainly due to its demographics, European pensions will be in dire straits in the next two decades: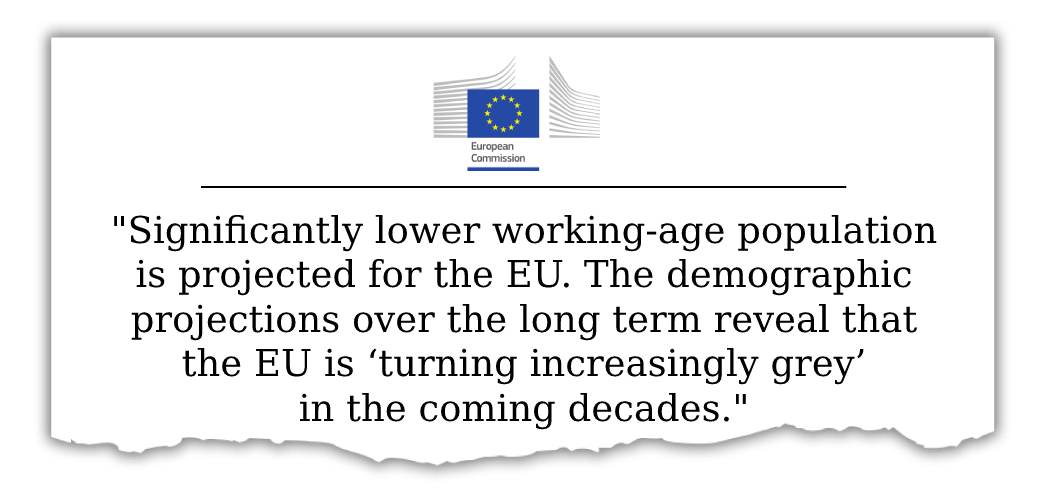 This 398-page document is telling us in a nutshell that you will pay more for the pension system while you work to an older age before retiring.
Furthermore, a third of European people are not saving for retirement, according to the second Pan-European Pension Survey published in December 2021. (8)
Almost half of respondents are not saving for retirement…
Pension systems throughout Europe are ticking time bombs set to explode and threaten your golden years.
But…
It doesn't mean you have to be a victim and let the "system" decide for you.
It doesn't mean you have to let the taxman rip you off…
It doesn't mean you have to let inflation take away your savings in the sneakiest fashion…
It doesn't mean you have to stay on your own …
Escape The Doom And Gloom and join the real game table
While at the same time increasing your financial IQ and joining a community of like-minded people.
In other words: you can have your cake and eat it too !
Escape the ambient doom and gloom and join the Monopoly real game table.
Enter the board room…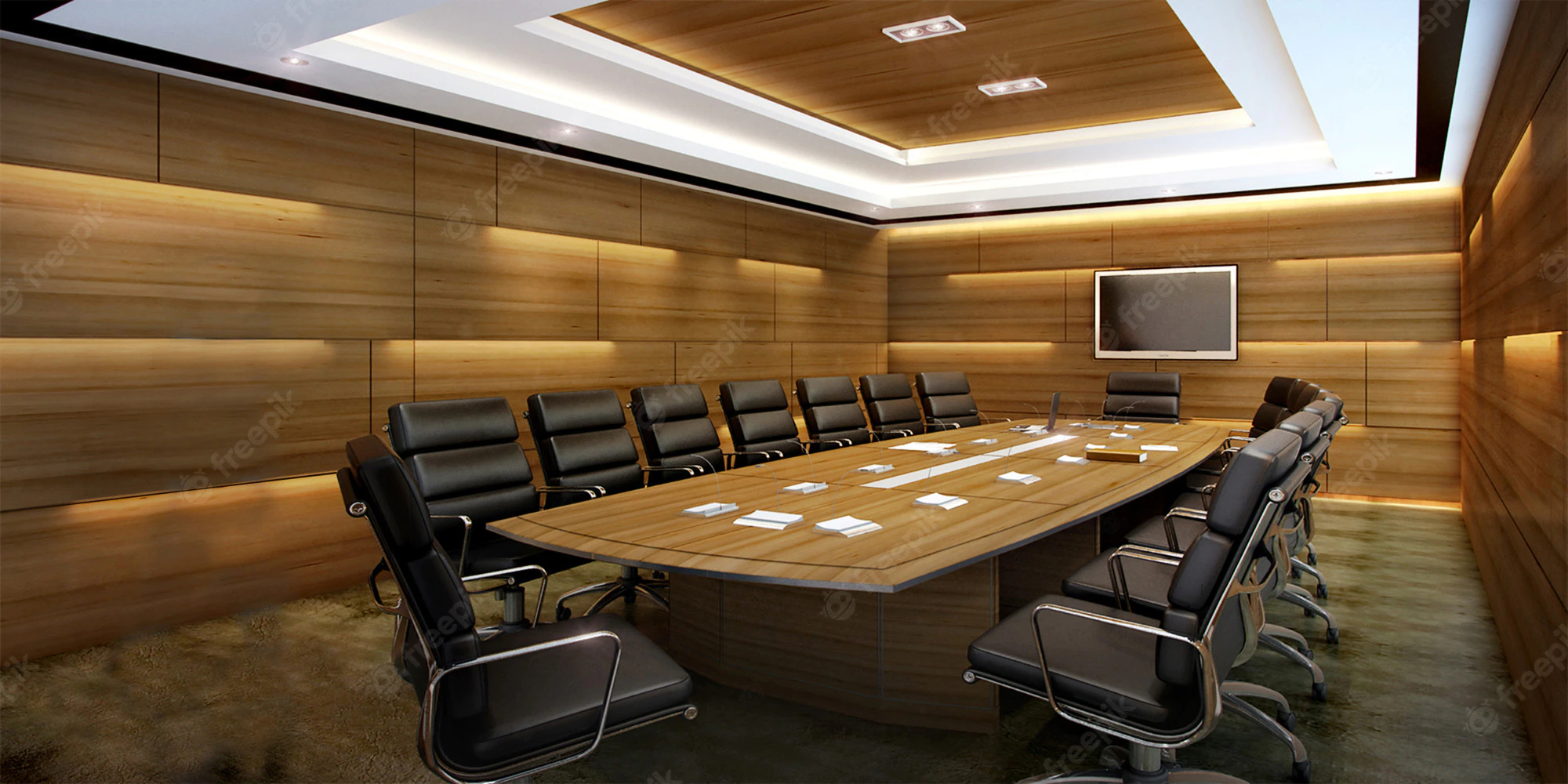 At the INVESTED club, we are gathering twice per week for our boardroom meetings.
Of course, we use this wonderful Zoom technology that lets us join forces no matter where we live.
They are live events but replays are available so you won't miss any part of the action, should you not be available…
They usually don't last more than 15 minutes. But they can last up to 30 minutes depending on your engagement.
Because we all have busy lives, some of us may not have a full hour at our disposal.
Also, we want to keep meetings condensed and packed with information.
The first meeting is of a technical nature.
We analyze a specific problem that we are trying to solve with one of our businesses.
We might be looking into solutions for increasing revenue, cutting costs or improving the operational efficiency.
Once we formulate a plan, we take action and follow up a few weeks later during another meeting.
We will observe the direct results of our decisions and adjust accordingly.
That's how we learn best, by doing…
Not by sitting in college or university for years…
The second meeting will be of a more general type where we will work on your mindset and your financial goals.
This essential aspect is generally overlooked by most clubs and businesses.
However, to us it is key. It's the hidden part of the iceberg that turns us from average to thriving individuals.
Of course, the mindset meeting is also available on replay.
To recap, this is what you will get when you join the INVESTED business club
Shares for FREE in these "under the radar" online businesses that we are turning around for explosive growth.
Learn the 5 steps, secret framework, for picking, restructuring and flipping companies for huge windfalls … While aiming to earn 20% or more in dividends per year
Apply what you learned to the rest of your non-club portfolio
Be part of a like-minded community of individuals seeking financial freedom 
Improve your financial IQ, secure your future and retire early
Join our weekly live zoom sessions where we'll cover the technical aspects of account analysis and formulate an action plan 
Join our second weekly live session to change your mindset and become the best version of yourself
Have unlimited access to all replays (present and past)
Share investment ideas in private
Have direct email access to me through emails and chat
And much more ….
Click now on the link below and register for the free webinar on XXXX.

The INVESTED CLUB is more than an investment club.
It's a community of like-minded people who believe that smart work and smart learning are the only way to get ahead and make a better life for yourself and your family.
Everyone makes choices, to better themselves or not to better themselves.
Become a member, get ahead of the herd and become financially independent, before it's too late…
And above all, keep in mind:
"Real wealth is not about money. Real wealth is: not having to go to meetings, not having to spend time with jerks, not being locked into status games, not feeling like you have to say 'yes,' not worrying about others claiming your time and energy. Real wealth is about freedom." – James Clear
PS: Not sure whether our club is suitable for you ? 
Just look at what some of our valued members have to say about it :
Claire-Isabelle from Switzerland
| | |
| --- | --- |
| | "What problem does the INVESTED Club solve in my life ? It solves a big-time problem for me already, if I had wanted to invest alone, for example. I would have had to train myself first, or risk losing my investments if I made mistakes. So I can invest with much more confidence, especially as I have known João de Saldanha's great skills and ethics for a long time. Secondly, he allows me to diversify my investments in one club, which further reduces the risks. I find all this very comfortable.Yes, I would recommend the INVESTED Club to other people, for all the reasons I mentioned above. In fact, I regularly talk about it to people I know who want to invest." |
| | |
| --- | --- |
| | "I've been a member of the club since October 2020. With the club, I gain passive income for a better life. So far, I'm very satisfied with it. Financially I'm learning a lot. On top of the financial education I'm getting, I have more time to myself and a passive income. I appreciate it a lot since I'm a busy professional. I would recommend the club anytime to anyone wishing to free up some time and do better financially." |
| | |
| --- | --- |
| | "I've been a member since December 2020 with the aim of growing my assets. So far I've been really happy about it since it matches my financial expectations. The club is open, and easy to get in touch with members of the community. I have already recommended the club to other people as it offers a real solution to meet the challenges of modern financial life. I cannot thank you enough Joao for dedicating so much time to us." |
Click Here To Save Your Spot On The Free Webinar

Frequently Asked Questions
What happens if I don't like the club?
With the 30 day-money-back guarantee, you take absolutely no risk. All you have to do is contact our support team by email and we will refund 100% of your membership fee. No questions asked.
What happens if one of the companies in the portfolio goes bust? What happens to my shares?
This is the scenario we want to avoid at all costs, however, if, for any reason, an Invested company you have shares in goes bankrupt, we will replace the original value of those shares with shares in another Invested business that is already performing or has the potential to perform. There is absolutely no risk for you.
How long is the membership?
Membership is for one year, renewable on anniversary day.
Will I take executive decisions?
Not directly. The club culture is that we listen to all our valued members, however, for legal reasons, all final decisions are made by the Board of Directors. As we evolve as a community, we will open board seats for members who have shown a solid track record.
This is not a video game or a completely virtual crypto scheme. Our companies employ real people with real lives. We have to use the utmost care in the decisions we make.
How much is the membership? 
We can't tell you upfront the cost as it is not an investment product. It's a brand-new concept and we won't give it away right now. We can tell you that you 're not going to have to commit 250,000 euros to invest as it normally would be. We can also tell you that it won't cost you more than the price of a cappuccino a day!
How about taxes?
All our companies are headquartered in Gibraltar. This is the most tax-efficient way for dividends and capital gains tax. However, it will be your responsibility to declare your income streams to your national tax authorities. We don't offer tax advice.